About The Law Office of Anthony Cecutti
At The Law Office of Anthony Cecutti, our number one goal is to get the best positive resolution for our clients, regardless of the criminal charges they maybe facing.
We are more than just a law firm, as we provide compassionate and strategic advice to our clients and serve as a confidant to help get you through troubled times. We have experience in providing quality representation at all levels of New York State criminal courts and in federal jurisdictions.
Our extensive trial experience and reputation as highly skilled negotiators has helped many of our clients obtain outright dismissals and not-guilty jury verdicts. We are deeply focused in every one of our practice areas, as we have successfully represented clients facing all types of criminal charges including white collar charges such as fraud, embezzlement, and securities related crimes.  We have handled all types of felonies and misdemeanors, federal criminal cases, and helped those facing capital punishment.
Attorney Anthony Cecutti builds trusted relationships with his clients. To learn more about our founding and senior trial attorney, please view Anthony's profile: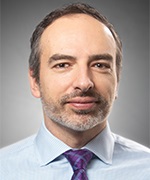 In his spare time, Mr. Cecutti is an avid amateur athlete, regularly competing in Spartan Race events in which participants must overcome a series of obstacles by climbing over walls, trudging through mud pits, crawling under barbed wire and other arduous challenges. The dedication and hard work required to complete these courses echo the dedication and hard work that Mr. Cecutti brings to his work as an attorney. In both his professional and personal lives, Anthony strives to push hard and accomplish goals for himself and his clients.
Schedule A Consultation Today
For more information or to schedule a consultation, contact The Law Office of Anthony Cecutti today at 917-741-1837. We serve and represent clients through the New York Metropolitan area in state, city and federal criminal court.